COVID-19 SAFETY PARAMETERS
We hope as you read the below safety measures our studio is taking, you will feel peace knowing your children, our office staff, teachers and YOU are of great importance to us. You will find all of these precautions and processes in place upon the opening of our studio, whether that be for July or August In Studio camps or in September for our Fall dance class season.
MASKS/AIR/SANITIZE/10 MAX PER CLASS/1 CLASS AT A TIME/7 FT APART/CURB DROP & PICKUP
Masks
We were happy to discover at our In Studio Summer Camp that children are quite capable (even a 3 yr old!) to operate freely while wearing a mask. Our camp children did so for 3+ hours and did not complain once. We were amazed at how easily they accepted this piece of "new normal."
A properly fitting mask, which covers nose and mouth, is required at all times, for anyone entering our studio including students, Teachers and Office Staff. Traditional "Bandanas" are not an acceptable face covering nor are masks with any kind of valve on it. We will be selling our PureJoy! Logo masks in styles suited for all genders.
One Class in Studio at a Time
Until there is a vaccine for Covid-19, we will only be running 1 class in our studio at a time with a maximum number of 10 children per class, spaced out on our main dance floor with each child in their own 7×7 foot square.
Air Purification
We are very pleased with the attention our building owner, Gencon, has given to upgrading our HVAC system to make it as efficient and purifying as possible for our students and staff. There is no re-circulation of indoor air at any time. All air coming through our HVAC system is now filtered from outside air only with an optimal turnover rate. Additionally, the system is outfitted with optimal filtration with all filters being changed and the entire system serviced regularly by an independent company. Gencon not only has the concern for our students in mind, but also the patients of our neighboring eye doctor, the clients of Indulgence Blowdry Lounge, the patrons of Oishi and the dancers of Fred Astaire. We are very pleased with the attention Gencon has given to ensuring our building stays as safe and clean as possible for all those that enter.
Additionally our studio is implementing the following Products in our daily cleaning practices: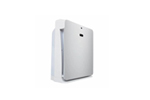 In Studio Air Purifiers
We have installed 

 Bio Defender 5 Stage UV Light free standing indoor Air Purifiers  at strategic points in our studio. 

Long Term Disinfectant Seal
SURFACEGUARD 90

Safe and Nontoxic

Hospital grade
This patented product does not wash off with regular cleanings and forms an invisible bond on the treated surface lessening the risk of transmission of viruses and bacteria.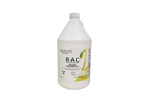 Cleaning
Bio Defenders BAC– nontoxic, antibacterial spray to be used  throughout the day on all  high traffic touch points such as all  areas of the restroom, door handles, seating areas.
Cleaning-Before/During/After Every Class
Between every class, our Dance Floor will be sanitized with the Bio Defender Mister and BAC Cleaning Solution- 
a quick and effective way to insure every class steps onto a sanitized and completely dry dance floor.
Temperature Taking
All office staff and teachers will have temperatures taken prior to entering the studio. They will be sent home if registering a detectable fever. We will also do a quick scan temp check for each child as they enter the studio as well.
Handwashing
All office staff, teachers and students will be required to wash hands prior to the start of every class. We will assist our youngest students at the sink and oversee our older students in implementing this most important task.
Hand Sanitizer will be available at all times as well.
One Class in Studio at a Time
Until there is a vaccine for Covid-19, we will only be running 1 class in our studio at a time. Our class sizes are typically a max of 12-14, with our average class size being 10 children. Upon our re-opening, whatever the State rules are, that is the number we will go with.
Curbside Drop-Off and Pick-Up for All Children Age 5 and Up
Our concern is for your children, but we also want to keep our parents healthy. PureJoy! Performing Arts cherishes parents just as much as children. Therefore, we are implementing a procedure where parents will not have to congregate in close quarters outside our studio door when waiting to enter the studio. We also do not want put parents in unnecessary close proximity by having them enter the studio and ready their children for class. Our staff will be fully focused and available to your children in helping them wash hands, get their dance shoes on and be on time for the start of their classes. For this reason we are putting 15-20 mins between every class. Further details regarding Drop-off and Pick-up will be explained upon Registration. We are planning for a quick, seamless and safe execution of this procedure, which may end up becoming a much loved routine that we keep forever!
Pick-Up and Drop-Off for Children Ages 3 and 4
Curbside Drop-Off and Pick-Up will be an option as well for those comfortable with the process. But we realize for our youngest students, parents may want to bring their students into the building for Drop-off.
We will welcome that, but will still require that Drop-Off and Pick-up be done at our front door. For everyone's safety, we will not be allowing Parents to enter the studio until Covid-19 is eradicated. However, I am happy to meet with parents and children prior to the start of our Fall season, for a tour and "get comfortable with the space and teacher" meet-up. We will schedule these special times with one family at a time in August. For any new students to PureJoy! Performing Arts, we also highly suggest enrolling in one of our August Summer Camp weeks to experience our studio as their safe and happy dance home, thereby helping make a seamless transition for Fall dance classes. Further details regarding Drop-off and Pick-up will be explained upon Registration, but be assured we are planning for a quick, seamless and safe execution of this new procedure.
Keeping Outside Germs Outside-Shoe Policy
We will have 2 separate areas for shoes upon entering the studio. Your children will remove their outside shoes just inside the front door of our studio and store them in name-labelled bags during class.
They will then proceed to our back studio to change into their dance shoes. This will insure that all outside shoes are contained to one area. Dance shoes will be kept separate, germ-free and stored in our back studio enabling your children a sanitary area to sit on the floor or benches and put on their dance shoes. Our office staff and teachers will follow the same procedures with their own footwear. After class, your child be required to leave their ballet slippers, tap shoes, Jazz or Hip Hop shoes with us. They will be placed and stored in a bag labelled with their name.
We will not be allowing any outside dance bags, backpacks or water bottles in the studio. Purified water will be provided during class time. When your children enter the studio, they will enter with nothing in their hands, which will insure that any outside germs will remain outside.
THE GOAL
Peaceful, Safe and Calm
The truth is, without back-to-back, multiple classes running at same time and parents/caregivers streaming through trying to get in & out quickly at Drop-off and Pick-up, we will be able to deliver a much more calm and peaceful experience for everyone. Most importantly, we will be able to ensure that our studio remains A LOT cleaner and reduce the amount of germs coming in. We feel great excitement as we foresee how well this can work for everyone and enable your children to return to their Dance home with us!
Keep In Mind
As with every place your children will attend in these coming weeks and months, it is going to be a learning process for all teachers, administrators and business owners. Some things will be a perfect fit from the start and other procedures we may find need some adjusting. But be assured, PureJoy! Performing Arts is 100% committed to keeping your children, our office staff, teachers and parents healthy & safe whilst in our midst.
What a truly PureJoy! it will be to experience togetherness again:) 
Registration Information
Any questions at all, simply click here to Contact Us!
Or give us a ring at 914-434-0883
(Emails are generally responded to a bit faster than phone calls:)