COVID-19 SAFETY
We remain vigilant in our commitment to keep your children safe.
We continue to be in this for the long haul with your children's well- being as our top priority.
Masks
We remain mask optional and are aware that seasonal surges are a likely reality. Therefore, if you feel comfy with your children attending class with a mask, that option is there for our students, office staff and teachers.
Air Purification
We are very pleased with the attention our building owner, Gencon, has given to upgrading our HVAC system to make it as efficient/purifying as possible for our students and staff. There is no re-circulation of indoor air at any time. All air coming through our HVAC system is now filtered from outside air only at an optimal turnover rate. Additionally, the system is outfitted with optimal filtration with all filters being changed and the entire system serviced regularly by an independent company. We are very pleased with the attention Gencon has given to ensuring our building stays as safe and clean as possible for all those that enter.
Additionally our studio is implementing the following Products in our daily cleaning practices: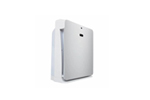 In Studio Air Purifiers
We have installed  Bio Defender 5 Stage UV Light free standing indoor Air Purifiers  at strategic points in our studio.

Long Term Disinfectant Seal
SURFACEGUARD 90

Safe and Nontoxic

Hospital grade
This patented product does not wash off with regular cleanings and forms an invisible bond on the treated surface lessening the risk of transmission of viruses and bacteria.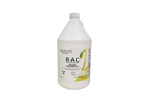 Cleaning
Bio Defenders BAC– nontoxic, antibacterial spray on all  high traffic touch points such as all  areas of the restroom, door handles, seating areas.
Cleaning-Before/During/After Every Class
Between every class, our Dance Floor will be sanitized with the Bio Defender Mister and BAC Cleaning Solution- a quick and effective way to insure every class steps onto a sanitized and completely dry dance floor.
Pick-Up and Drop-Off
All Classes are Drop-Off For everyone's safety, we will not be allowing Parents/Caregivers to enter the studio due to potential Covid-19 Surges (please see exception below*). Drop off and Pick Up will be done at our front door. We understand that parents, especially those new to our studio family, will want to be able to see their child's class in action and we welcome that. Fortunately, our studio has a floor to ceiling glass window and door where you can view everything. We also have a TV Monitor where you can observe more discreetly and out of view of your child. *Parents/Caregivers of children taking our "Gentle Drop Off" Classes will be welcomed into the studio until the "Gentle Drop Off" process is complete.
THE GOAL
Peaceful, Safe and Clean!