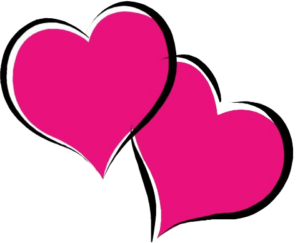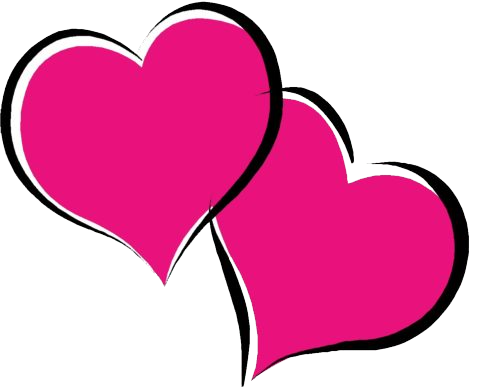 PureJoy! Performing Arts Winter/Spring Schedule 2021
~January 9th-June 20th~ Month to Month Option
All Classes on Schedule (except Miss Marsha's) can be taken Virtually as well as In Studio
~In Light of Covid-19, We Are Accepting All Tuition Payments on a Month to Month Basis Only
  ~All Classes are 60 mins and billed @$90 per every 4 classes
~First Payment of $90 is due at time of Registration
  ~For Covid Related Issues, Refunds are given for Any Classes Not Completed In the Current Month Paid For
~FOR COVID SAFETY PRACTICES~ click here
~We Can Form A Class for Your Child & Their Friends Any Day of the Week – click here to email us!
Tuition, Policies, Closings
~STUDIO HOLIDAY & SCHOOL CLOSINGS~
TUITION DANCE CLASSES:
Tuition Includes Registration Fee. Please Note Attire/Dance Shoe/Costume/Ticket Fees by scrolling down
*In Light of Covid-19, We Are Accepting All Tuition Payments on a Month to Month Basis Only
*All Classes are 60 mins and billed @$90 per every 4 classes through the end of the Session in June
*First Payment of $90 is due at time of Registration
*For Covid Related Issues, Refunds are given for any classes taken in the current month paid for.
 *$35 Fee for All of Miss Marsha's Classes, which includes this Box Set of class props to be used by your child only during class time and stored at our studio- or for use at home if taking the class Virtually. All items are brand new and yours to keep when session ends!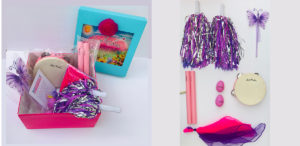 FOR ALL CLASSES~ SHOE and ATTIRE FEES
SHOES:
~Mandatory: For Covid Safety measures, all dance shoes must be left at the studio each week. Every student's shoes will be stored in a separate canvas, breathable bag and worn only by the child whose name is on the bag.
~All students, boys and girls, are required to purchase appropriate dance shoes for their classes.
~In our Studio, we sell Jazz ($30), Ballet ($20-Child, $30-Adult). We do not sell Tap shoes.
~For James and Jahad's classes:
Students will be responsible for purchasing any brand or style of sneaker they chose, but they must be black & white, or all black or all white and appropriate for dancing in. No light up shoes, please.
~For Miss Marsha's classes we require students to wear our specific style of Ballet Slipper, which we sell in our Studio-$20
~For Jessica & Kelly Classes
Jazz/Hip Hop Class- Tan Jazz Shoes, which can be purchased in our studio~$30
ATTIRE:
*Classes with Jessica, Jahad, Kelly, James
We sell a variety of PureJoy! Logo tops for $15 and will have those available, but are not requiring that parents purchase those this session. Our goal is to keep everything extremely affordable after the pressures that the Economic Shut-Down placed on many families. Therefore, we require all students to wear either our PureJoy! Logo Shirts OR any Black, White or Hot Pink T-Shirts or Tank Tops with Black leggings, Black track pants, Black yoga pants, Black sweatpants. All Shirts must be solid in color and free of writing or graphics of any kind. We also sell our PureJoy! Logo Warm-Up Jackets & Hoodies for Boys and Girls-$35-$45
*Classes with Miss Marsha 
Traditional dance attire in child's choice of style and color. This can be a one-piece dance dress or leotard with pull-on skirt. No big dress-up tutus or dresses please! OR Our PureJoy! Logo Shirts($15) or any Black, White or Hot Pink T-Shirts or Tank Tops with Black leggings, Black track pants, Black yoga pants, Black sweatpants. All Shirts must be solid in color and free of writing or graphics of any kind.
RECITAL AND COSTUME FEES FOR JUNE 2021 SHOW:
We are excited about our outdoor Recital this June!  The location will be shared as we solidify the venue and all other related details!
One costume for each class your child takes is issued $65. All costumes are yours to keep! Tickets for the Spring Recital are $20. Tickets must be purchased for children ages 4 and up. Children 3 yrs and under must sit on parents lap or purchase a ticket if a seat is preferred. No ticket is required for students performing in the Show.
Thank you!
For Covid-19 Refund Policy Please Scroll to Bottom
 TUITION FOR All Musical Theatre Productions:
~Due to Covid, aside from our current production of Lion King, we are not offering any upcoming Musicals until at least late Spring 2021. BUT!…
~We hope to roll out High School Musical in late Spring 2021 and resume our productions in Fall of 2021 with any of the following musicals: Little Mermaid, Elf, Annie, Beauty and the Beast, Lion King, Madagascar. Tuition is typically $595.
~DVD of Musical Theatre Performances & show tickets sold separately.
~For most Shows, Jazz shoes ($30) or Character Shoes ($45) are required for Rehearsals/Show.
These shoes are ordered through our studio.
~For "High School Musical," shoe needs will be determined according to roles played.
~For most productions, Costumes are provided by our studio. However, parents may be asked to provide small pieces of their child's costume.
~Costumes for "High School Musical" will be provided by parents with clothing kids already have at home and a couple of costumes such as cheerleader & basketball will require an additional costume fee. Any costumes parents purchase, will be sent home when the show closes.
~IMPORTANT Note: For all productions, some actors/actresses may need occasional added rehearsal time depending on role played. All rehearsals are mandatory.
~Please read important Refund Policy at bottom of this page. Thank You!
MAKE-UPS AND SNOW DAYS:
Students are encouraged to make-up classes missed due to illnesses or other unforeseen occurrences. If classes are cancelled due to inclement weather, we do our best to make-up classes. If we cannot, we offer all students to take their missed classes in classes of similar age and style over the following couple of weeks. We do not offer refunds for missed classes due to illness, physical accidents incurring injury, inclement weather or other unforeseen circumstances. PureJoy! Performing Arts follows the dictates of the Bedford Central School District's cancellation practice. If BCSD has an early dismissal or cancellation due to inclement weather, PureJoy! Performing Arts will be closed as well.
REFUNDS:
FOR WINTER/SPRING 2021
In Light of the future Unknowns of Covid-19, we will only be accepting Tuition Payments on a Month to Month Basis, In the case of another Shutdown or for any personal reasons related to Covid-19, you will receive a refund for any classes not taken in that particular month.

In Non Pandemic Times
1) For Dance Classes
~Cancellation of registration for a full refund, minus classes taken and $35 Registration fee, must be made after first 2 classes of session have been completed. Once third week of classes begins, no refunds will be granted. A full refund will be granted, minus $35 Registration fee and any classes already taken, if notification is given of cancellation before aforementioned date. We do not offer refunds for missed classes due to illness, physical accidents incurring injury, inclement weather, natural catastrophes or unforeseen circumstances beyond our reasonable control.
2) For Camps
~Summer Camp weeks are not Refundable, unless we are able to find a replacement for your child's spot.
3) For Musical Theatre Productions~
Annie, Madagascar, Little Mermaid, Lion King, Beauty and the Beast, Elf, High School Musical
Enrollment in show productions does NOT HAVE A REFUND OPTION once casting the first week of rehearsals has been done. Once your child is cast in the show and given their part, we cannot refund tuition. Stepping away from the production once your child has been cast creates a domino effect of complications for the rest of the cast and production. Thank you for understanding.
TO REGISTER:
After noting all Dates, Tuition Info and Policies Above, please click here to register.
Thank you!