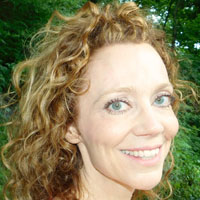 Marsha McEwan
Owner/Director
For the last 20 years, Miss Marsha has considered it pure joy to be surrounded by children and immersed with them in the wonderful world of the performing arts. Whether it be whirling twirling with the wee ones in their very first dance classes or directing fully staged versions of such plays as "Annie" "Little Mermaid, Miss Marsha's joy is complete in the world of children. A former actress, with a B.A in Theatre/Drama from Indiana University, Miss Marsha stumbled upon discovered a love for teaching while living in Moscow, Russia and helping fill a void in a private school's theatre program there. Her own daughter began preschool dance classes in Moscow as well, and Miss Marsha spent hours watching how one particular Russian woman taught preschool dance, flitting about like a happy little bird, enchanting the children with her lively energy and delightful spirit. And so it was, 5000 miles away and 20 years ago that the essence of PureJoy! Performing Arts was planted in Miss Marsha'a heart. Today, she has taught hundred's of preschoolers and elementary age children saying, "With every single class I discover anew, the magic of the performing arts through the natural talent and innate creativity of our students.
The proof is in what happy parents such as these have to say, "I cannot believe all that you were able to pull out of our girls at your dance camp in just one week. They all want to come back for classes in the Fall…! My daughter had a blast this school year and can't wait to get back to class! Thank you for your amazing talent, endless patience and inspiring charm energy."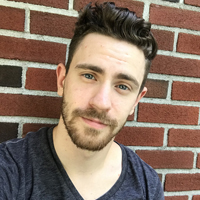 James Jandrok
Instructor
For the last 8 years, James has been dancing and teaching professionally. However, he has been dancing & training his entire life, as his mother is a professional dancer as well and former studio owner.
To the dance floor, James brings:
Hip Hop & Breakdance including popping, hits, robotics, waving, animation, tutting, breaking, locking, krump and hat tricks!
He is highly sought after sometimes teaching up to 20 classes a week with over 300 students and bringing countless winning acts to Competition.  Aside from his evident talent as a dancer, he is a gifted teacher known for his high energy, joyous spirit and sincere care for his students.
James says, "I am so proud of each and every one of my students, seeing every one of them grow and most importantly having fun! I can't wait to pass it along to all you at PJ!PA as well!"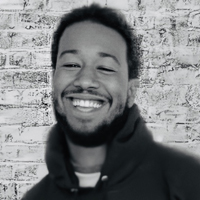 Jahad Shawe
Instructor
Jahad has been teaching with us since 2013-how blessed we are to have him in our midst! He keeps coming back to teach our students because our parents keep sending us emails like these about him…!
"[My son] has communicated that he can't wait to connect with Jahad again. He truly enjoys his time with Jahad and his response to me regarding potential changes in the class makeup was, "I don't care mom as long as I'm still with Jahad. We think Jahad is a great asset to your team and hope he never moves on or is recruited by another studio!"
"We are new to the program and as a teacher myself, Jahad made [my son] and the other boys feel important, appreciated and joyful. Which to me, at my son's age, far exceeds technicality at this point in the game. I enjoyed watching Jahad's approach and appreciated his teaching style."
"Jahad is a wonderful role model for the boys and an unbelievable dancer. The boys were amazing this year and they loved going to class every week."
Jahad is known in our studio for his amazing spirit, attitude and energy that he brings to every class he teaches. He gives 100% to his students and leaves no child behind. The boys and girls that take his classes love him and come running into the studio each week to find him and get their class started! Our parents look forward to catching glimpses of Jahad himself dancing. He is truly an amazing dancer, exhibiting unbelievable natural talent and a heart like no other!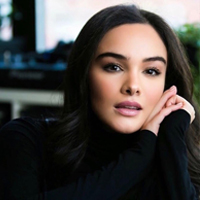 Kelly Bojos
Instructor
We celebrate Kelly's recent milestone accomplishment of earning her Masters of Dance Education from Hunter University! Upon graduation, she was quickly hired as a Full time Dance Education Teacher by the  NYC school system in Queens.  Kelly Bojos started her dance training at the age of five years old at Rising Stars Dance Studio in Queens, NY, where she has been teaching children and teens ballet, tap, and jazz since 2010. Kelly is a professional model signed to STATE Management and has worked with many well-known brands in print, commercial and showroom. She attended The Fashion Institute of Technology, where she graduated with a BA in Advertising and Marketing Communications. She is also a graduate of the prestigious LaGuardia High School of Music & Art and the Performing Arts. Kelly studied Ballet, Martha Graham, and Horton technique under the guidance of Deborah Zall, Elisa King, and Cassandra Phifer, among others. Her professional experience includes performances choreographed by Deborah Zall, Catherine Brikké, Gregory Sinacori, Ellenore Scott, and William Isaac. Kelly has also trained with numerous summer intensives including Complexions Contemporary Ballet Company and Young Dancemakers Company. Kelly has won various choreography awards at both regional and national competitions. On her free time, she volunteers for her alma mater, St. Mary Gate of Heaven Academy, by choreographing the annual school musical. She has choreographed pieces for Shrek The Musical JR., Big The Musical, The Lion King JR., and more. Finally, Kelly takes such pride and joy when it comes to her students. Her biggest goal when it comes to teaching goes beyond technique, but to be able to help mold and inspire her students to always go after their dreams and to give them the reassurance and confidence that they can, in fact, do anything they put their mind to!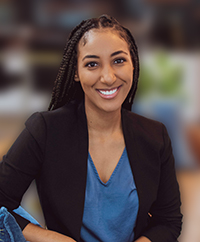 Alessandra Robinson
Instructor
​Alessa is thrilled to be joining PureJoy! Performing Arts this year. She came to us via our Lion King Production. After observing as an audience member, she said I have to be a part of this studio! Truly, she embodies the heart and spirit of PureJoy! Performing Arts and we are so excited for her to bring her talent to our dance floor.
Alessa's passion for dance started at the tender age of two. Training at Pinewood School of Dance and Seven Star School of Performing Arts. At Seven Star, Alessa joined the competition team earning gold and high gold accolades in solo and group numbers.
Alessa graduated from Arizona State University with a BA in Communication and Media Studies, and holds a Master of Business Administration from Grand Canyon University.
While building a professional career in Marketing, Alessa continued her dance journey and received her certification as a ZUMBA® instructor. She loves infusing the various styles of Latin style dance into her HipHop/Jazz and Tik Tok classes.
Alessa creates a studio environment that allows her students to feel safe and express themselves freely without fear of judgement. Whether dance is a hobby or a chosen career, Alessa wants students to leave her class as confident individuals filled with joy.