Birthday Parties
For Girls and Boys
"Because time itself is like a spiral, something special happens on your birthday each year: The same energy that God invested in you at birth is present once again."
~ Menachem Mendal Schneerson
PureJoy! Performing Arts considers it an honor to take part in the celebration of your child's most special day.
All Parties Include:
~ 45 mins in the dance studio for a class set to music, dance, and lively creativity!
~ 30 mins table time for cake, food, or crafts
~10 mins – all parties end back in the dance studio for: Lights out, strobe light on, bubble machine whirling and music pumping!
~ We set party tables (you provide paper goods the day before your party)
~ We take care of serving food/drinks (you provide) and the clean up!
Pricing:
~ 15 party guests (birthday child is free!) $325 (minimum party fee for party)
~ Each additional guest above 15 is $10
~ Parties are on Saturdays from 1:30-3:00.
PureJoy! Performing Arts looks forward to making your child's birthday celebration purely joyful!
Inquire about availability and request a Booking form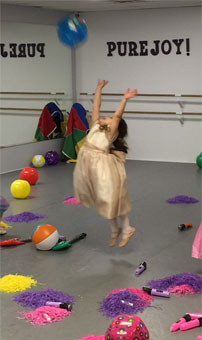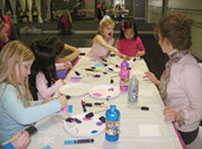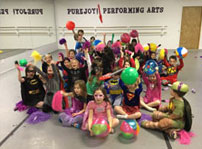 Registration Information
Any questions at all, simply click here to Contact Us!
Or give us a ring at 914-434-0883
(Emails are generally responded to a bit faster than phone calls:)